DUBLIN'S DISTILLERY TRAIL
A private whiskey trail through Dublin City including visits to three fully operational distilleries in the famous Liberties neighbourhood of Dublin
BOOK NOW
WHAT'S INCLUDED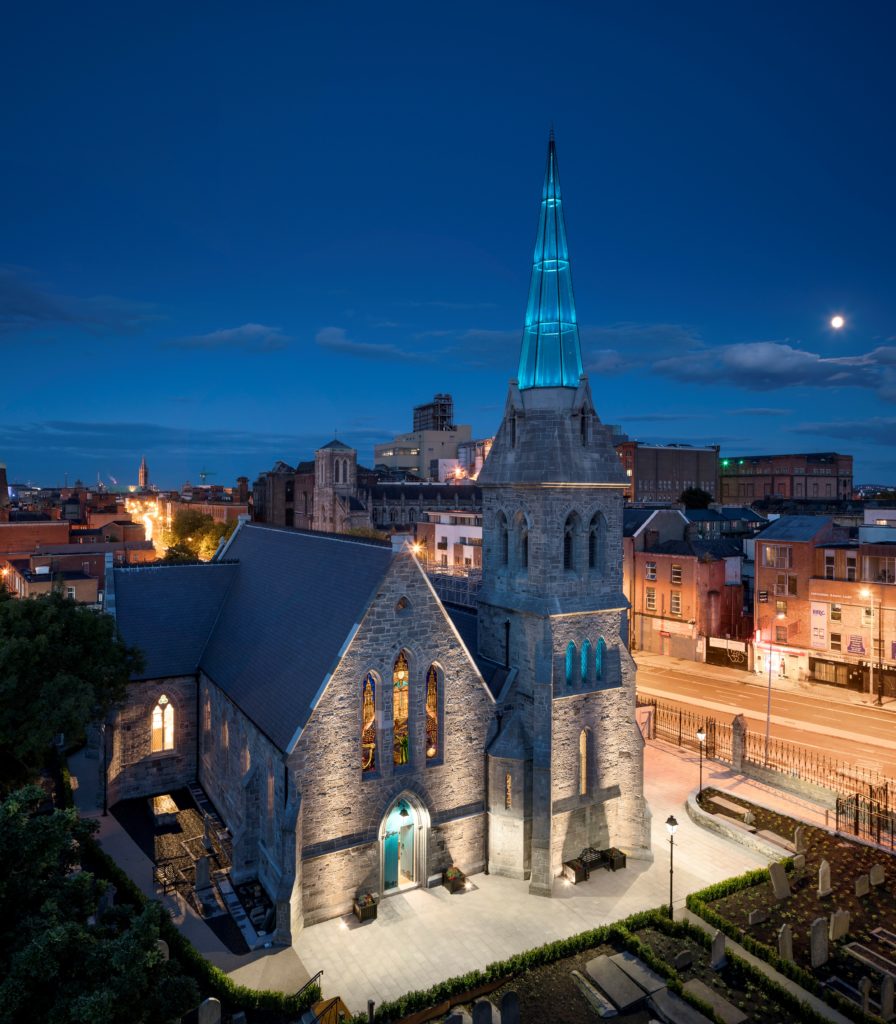 PACKAGE INCLUDES
Private half day whiskey trail (2:30pm – 6:30pm) in Dublin City. Non-repetitive visits and tastings at each distillery included
Travel in executive transport from whiskey stop to stop – just you and your party (BMW 520d / Mercedes Viano, Sprinter or similar)
Hotel pick up and drop off included
Bottled water on board
Whiskey Specialist Host to accompany you throughout and to provide a glimpse at the booming Irish whiskey industry
City tour of Dublin – your guide will tell you about the many districts of Dublin we pass, such as; College Green, Temple Bar, Financial District, the River, High Courts, Medieval Dublin and the key whiskey districts, past and present!
Fully guided tour of The Dublin Liberties Distillery with sampling of Dubliner Tannery Edition (exclusive to the distillery), Liberties Oak Devil, and Dublin Honeycomb Liqueur (shared experience)
Bespoke visit to Teeling Whiskey Distillery with a special private sampling in the bar; Small Batch Teeling Whiskey and their very special Single Pot Still , the first whiskey to be made in Dublin since 1976!
Bespoke Pearse Lyon's Distillery tour. Includes private tasting of 3 whiskeys in the Pearse Lyons range; Original, Distillers Choice, Founder's Reserve and also their delicious Ha'penny gin
All taxes and charges
FULL PROGRAMME
HALF DAY TOUR
4 Hours
Start 2:30pm
Finish 6:30pm
RATES
1 person ( Age 18+ ): 509.00 €
2 people: 279.00 €
3-5 people: 199.00 €
6-7 people: 179.00 €
8-11 people: 149.00 €
12-15 people: 129.00 €
Please note: All prices are per person.
LOCATIONS
Dublin Liberties Distillery
Teeling Whiskey Distillery
Pearse Lyons Distillery
FULL DUBLIN'S DISTILLERY TRAIL PROGRAMME
DISTILLERY TRAIL BEGINS AT 2:30PM
We pick you up in style at your hotel in executive transportation. This is a private tour for you and your party only. This afternoon, we take you to the Liberties neighbourhood of Dublin, which once housed 32 working distilleries, all of which disappeared in the 20th century. But now, distilling is returning to the Liberties with a bang! And this afternoon, we take you to three new  Dublin distilleries.
Our first visit is to the Dublin Liberties Distillery – a brand new distillery set in a 300-year-old building. Along with learning how their whiskeys are made and how they differ from other world brands, you'll be entertained with some wonderful stories on characters who lived over many years in The Liberties. Tastings include Dubliner Tannery Edition (exclusive to the distillery), Liberties Oak Devil and Dubliner Honeycomb Liqueur.
THE LIBERTIES AND THE GOLDEN TRIANGLE
Just a short walk around the block will see us at Teeling Whiskey Distillery – the first new distillery to open in Dublin for over 125 years. We do a private visit to Teelings which includes a shortened visit to the distillery floor, there's no need to do a full process tour again. We arrive in the bar for a private tasting of Teeling Small Batch and Teeling Single Pot Still – the latter being the first Dublin whiskey to be made in the city in nearly 50 years.
Next we're off to Pearse Lyons Distillery, set in St. James' Church which dates back to the 12th century. The tour includes a saunter around the graveyard on the grounds of the church and the you'll hear the fascinating stories of those buried there. Discover the distillery in all it's glory, set in the restored church. We'll have a private tasting of three Pearse Lyons whiskeys and their delicious Dublin gin.
We finish our whiskey trail back in the city centre, by dropping you at your hotel or wherever you request. We're glad to give you some restaurant/pub recommendations or indeed some tips for the rest of your trip!
VISIT TO ROE & CO - DUBLIN'S NEWEST DISTILLERY
We travel just a short distance to the Liberties Neighborhood next to visit one of the city's new working distilleries.
Nearly a century after the original Roe Distillery closed its doors, the parent company of Guinness have resurrected the one-time most produced pure pot still Irish whiskey brand in the world. A visit to the new state-of-the-art Roe & Co Distillery, located in the former Guinness Power Station, includes a three-part tour. Observe the operational distillery, hear the hum of productivity, and witness the copper pot stills and mash tun from an impressive elevated glass walkway. Explore the unique process behind Roe & Co whiskey in Room 106, named after the number of blends it took to perfect the Roe & Co liquid.
Next we have a tutored cocktail & flavour workshop in Flavours Room where guests will explore the five pillars of flavour; sweet, sour, bitter, salty and umami, and uncover their ideal taste profile when it comes to whiskey. Finally, enjoy a bespoke cocktail in the Power House Bar!
We finish the trail by dropping you off at your hotel in Dublin City and we're glad to give you some dinner recommendations and a few names of our favourite pubs that you should check out.
If there's one thing you do on a trip to Dublin, make it this....
A small group of us recently had a private whiskey tasting with John on a trip to Dublin. We had such an amazing evening (even though I'd have said I wasn't the biggest whiskey fan before doing this….though was sold after the delicious introductory cocktail) and can't thank John enough! So fun and yet informative, I've been recommending him to all my friends since getting home! Thanks a mil, we'll defo be back!
Poddingtonpea01
STAY UP TO DATE
With all the whiskey news from the island of Ireland