BOYNE VALLEY WHISKEY TRAIL
Explore one of Ireland's most ancient regions, just one hour north of Dublin. This is a fully escorted one day whiskey trail - departs from and returns to Dublin.
BOOK NOW
WHAT'S INCLUDED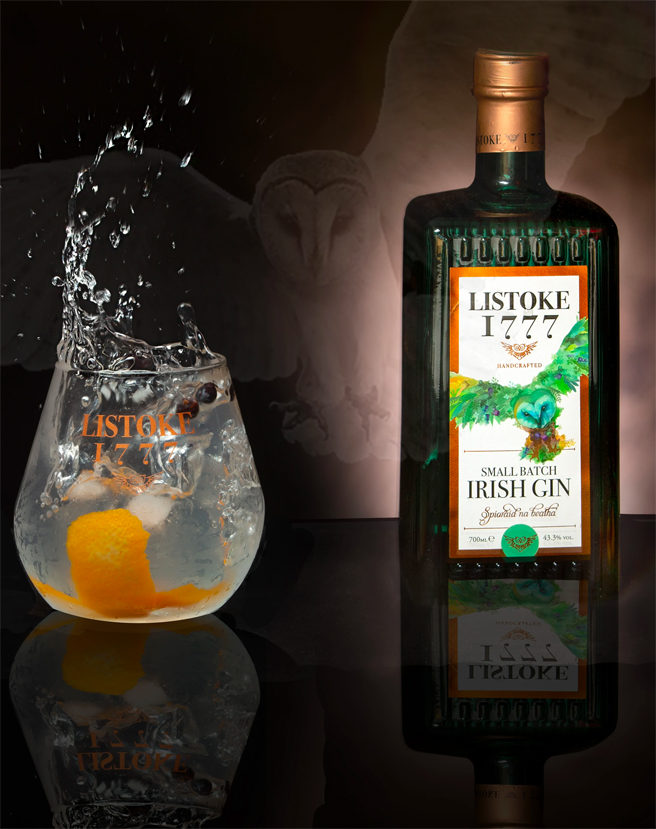 PACKAGE INCLUDES
Private full day tour to the historical Boyne Valley, just north of Dublin, taking in counties Meath & Louth.
Travel in executive transport from whiskey stop to stop – for you and your party only.
Bottled water on board.
Accompanying Whiskey Specialist Host to provide a glimpse at the booming Irish whiskey industry.
Guided tour of Slane Castle Distillery with a masterclass in the tasting of Slane Irish Whiskey.
Lunch at Slane Castle.
Gin Experience at Listoke Distillery & Gin School – distillery tour with a gin & tonic per person included.
Informal pre-opening tour at Boann Distillery with tasting of the award winning 'The Whistler' family of whiskeys.
All taxes and charges.
FULL PROGRAMME
FULL DAY TOUR
Hotel pick-up 9.30am
Back at hotel 6pm
RATES
6-7 people (age 18+): €289.00 p/p
8-11 people: €239.00 p/p
12-15 people: €189.00 p/p
LOCATIONS
Slane Castle Distillery
Listoke Distillery & Gin School
Boann Distillery
FULL BOYNE VALLEY WHISKEY TRAIL PROGRAMME
We depart the hustle and bustle of downtown Dublin and travel north to County Meath. You'll find it doesn't take long to get to lovely Irish countryside! We travel deep into the Boyne Valley, home to one of the largest megalithic sites in Europe. Mel Gibson shot some of the scenes for his movie Braveheart, back in 1994, in the Boyne Valley.
Slane Castle is set in the middle of a 1,500-acre estate within the valley and has been the family home of the Conyngham family since the 18th century. The present owner of the castle is Henry Conyngham, The 8th Marquess Conyngham. His eldest son is Alex, Earl of Mount Charles.
In 2017, the father and son duo built a distillery on the estate, right next to the castle, and they have launched their own brand of whiskey – the delicious Slane Irish Whiskey.
Discover the story of the Conyngham family through the ages, and the state-of-the-art distillery built within the historical walls. The tour takes you through the process of whiskey making and you will be led through the working distillery. The tour finishes with a tasting of Slane Irish Whiskey in one of the very stylish tasting rooms. We would encourage you to walk over to the castle. Not only for the photo opportunity but what a great spot for lunch!
Just a quick drive down country roads will see us at Listoke Distillery & Gin School. Here we are led through the process of making Listoke 1777 Gin. As part of this tour, guests are shown the distillery's three iStills, the gin distilling process, the production system, as well as the botanicals used in production.
We discuss the different products produced at the distillery, as well as being immersed in the fantastic history behind gin and local distilling. On completion of the tour, you are invited to sample Listoke 1777 in a Gin & Tonic.
Another short drive will see us arriving at Boann Distillery. Boann Distillery is a family company, born and believed in by Patrick and Marie Cooney, along with their family; Sally-Anne, Celestine, Peter, Patrick and James.
With a combined wealth of experience, including forty years in the Irish drinks industry, building up the Gleeson Group from a small independent bottler to a company with a turnover in excess of €300 million per annum, the Cooney family understands what it takes to create successful, premium brands.
We take a very special pre-opening tour here at Boann Distillery with a sampling of their very special The Whistler family of whiskeys. The Cooneys have made a great first impression with their first expressions – their mixed mashbill Single Pot Still Spirit has just won the World's Best New Make Spirit at the World Whiskies Awards 2021.
Late afternoon transfer by motorway door-to-door will have you back at your Dublin hotel by 6pm.
Highly recommend
Thoroughly enjoyable experience! Great whiskey complemented with knowledge of each product and the history behind each distillery.
FrolickingFitzpaddy
STAY UP TO DATE
with all the whiskey news from the island of Ireland.