IRELAND'S HIDDEN HEARTLANDS
Want to escape Dublin to the Irish countryside for a day? This tour is for you! Private tour, for you and your party
BOOK NOW
WHAT'S INCLUDED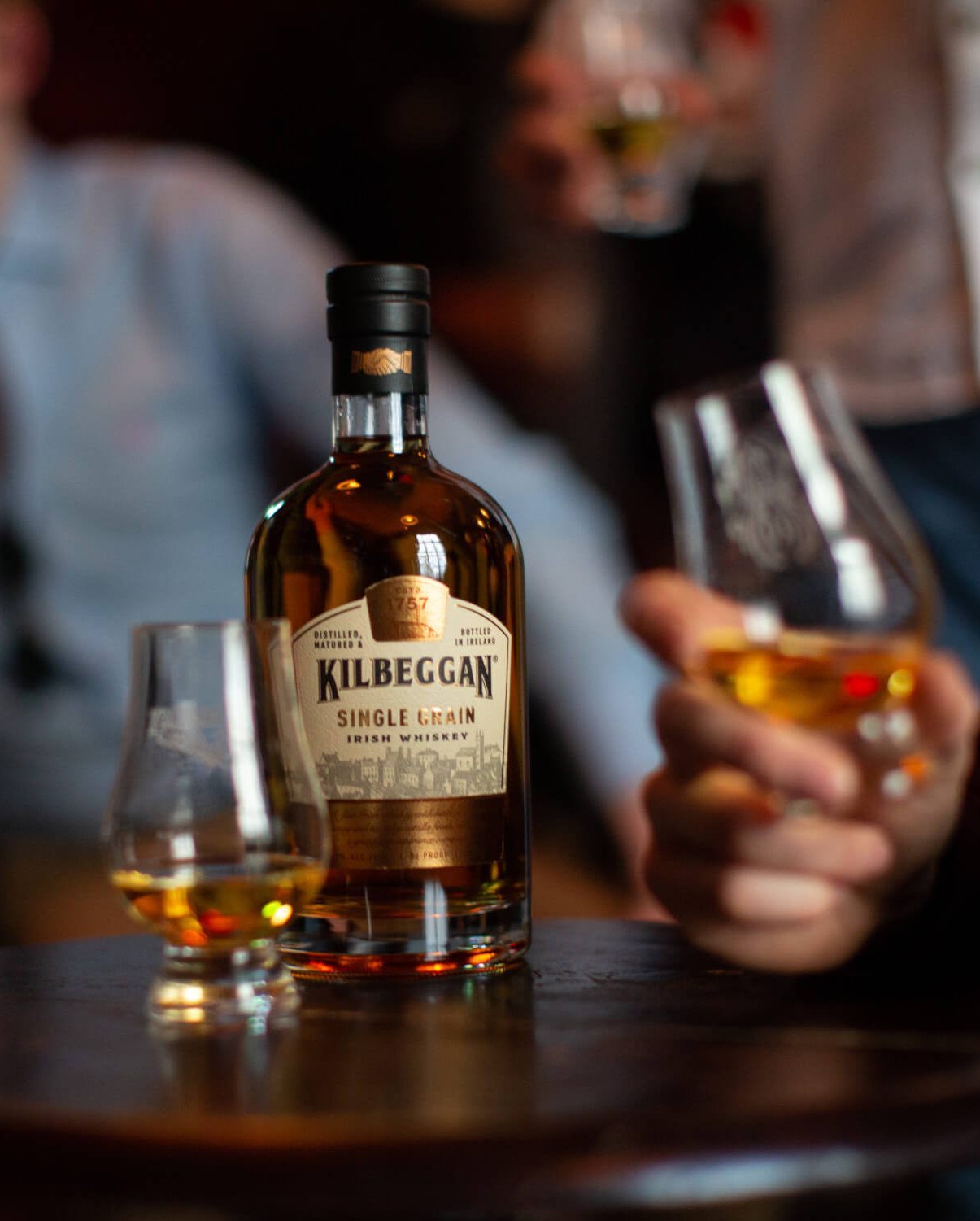 PACKAGE INCLUDES
Private full day tour to the midlands of Ireland, including counties; Westmeath & Offaly (approx 9:30am – 6:30pm)
Travel from stop to stop in executive transportation with chauffeur (BMW 520d / Mercedes Viano, Sprinter or similar)
Bottled water on board
Whiskey Specialist Host to bring the Irish whiskey story to life, give commentary on board and oversee all components on the day
Guided tour of Kilbeggan Distillery with a masterclass in the tasting of three Irish whiskeys from the Kilbeggan Distillery Range
Visit to Sean's Bar, Athlone – Ireland's oldest pub, with a tasting of Sean's Specially Blended & Single Malt Irish Whiskeys
Premium tour and whiskey tasting at Tullamore Distillery ; Irish coffee on arrival, tour of the plant, sampling rare Tullamore D.E.W. straight from the cask and tutored tasting of Tullamore whiskeys
Lunch at the Bailey Pub or Left Bank Bistro in Athlone included.
All taxes and fees
FULL PROGRAMME
FULL DAY TOUR
9 Hours
Hotel Pick-up 9.30am
Back at Hotel 6.30pm
RATES
1 person ( Age 18+ ): 739.00 €
2 people: 399.00 €
3-5 people: 339.00 €
6-7 people: 299.00 €
8-11 people: 239.00 €
12-15 people: 189.00 €
Please note: All prices are per person.
LOCATIONS
Kilbeggan Distillery
Sean's Bar, Athlone
Tullamore Distillery
FULL IRELAND'S HIDDEN HEARTLANDS WHISKEY TRAIL PROGRAMME
9:30AM DEPARTURE FROM DUBLIN CITY
Pick up at your hotel in Dublin City. Your executive transport will be there ready for boarding and we head out of the city for the west.  Your Whiskey Specialist  Host will entertain you as you sit back and enjoy the Irish countryside. Don't get too comfortable! Our first stop is only a quick hour down the road. First stop is Kilbeggan Distillery. We take the tour here at Kilbeggan which includes a master class in the tasting of three Irish whiskeys from the Kilbeggan Distillery Range.
ATHLONE AND IRELAND'S OLDEST PUB
Next we visit one of Ireland's most authentic towns, Athlone. Enjoy some free time here / grab some lunch. When we regroup, your host will take you for a visit to Sean's Bar – Ireland's oldest pub. In fact, Sean's Bar is not only the oldest bar in Ireland, it's the oldest in Europe. And right now, it is the oldest pub in the world! Timmy or Declan, who both run the bar, will show you a letter from the Guinness Book of Records as proof! They also have their very own whiskey brands which are really, really good. And you'll enjoy a tasting of Sean's Specially Blended & Single Malt Irish Whiskeys during our visit to the pub.
Another quick transfer by road will have us at the home of Tullamore D.E.W., one of the biggest Irish whiskeys in the world. After a delicious Irish coffee on arrival, we take a tour of the Tullamore plant, a really impressive set up. You will see the still, the mashers, the fermenters and the visit to the warehouse is a real highlight! You will have the chance to sample a broad range of Tullamore D.E.W. whiskeys today, including some rare single pot still whiskey straight from the cask! After time for shopping, we hit the road for Dublin and have you back at your hotel for 6:30pm. See details of package & pricing below…
Excellent tour
What a splendid way to spend a day. Sit and relax in a car while looking at the fantastic scenery of Ireland with a friendly and perfect guide, John, who knew so much and told us so many interesting things. When arriving at the distilleries John checked us in. Everything was prepared for, we didn't have to do anything.. more than do the tours and taste whiskey:)
Kilbeggan, the nice little town Athlone where you could have some lunch before visiting Sean's bar (the oldest bar, at least in Ireland) with whiskey tasting as well and finally Tullamore with a master class.
At first I thought the price was quite high but looking at what we got it was worth every penny!
barbroe64
STAY UP TO DATE
With all the whiskey news from the island of Ireland